SINGAPORE PREVENTION AND CARDIAC REHABILITATION SYMPOSIUM
SPECIAL FOCUS ON E-HEALTH
Date : 20 & 21 October 2017 (Fri &Sat) Time : 8.00am – 5.00pm Venue : Novotel Singapore Clarke Quay

Do not miss this great opportunity to gain valuable insights on cardiovascular prevention and rehabilitation
from renowned international leaders and local experts in this field.
For more information and how to register or submit an abstract, please visit the symposium
website : http://www.spcrs.sg. You may also contact the Symposium Secretariat at +65 6290 7532
or via email : [email protected].
Abstract Submission Deadline : 22 September 2017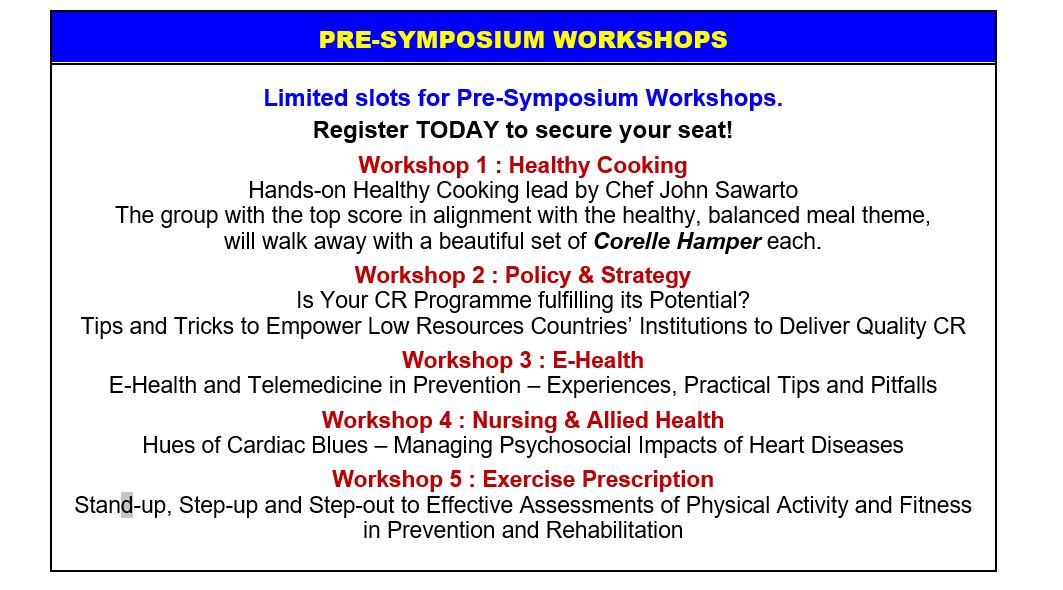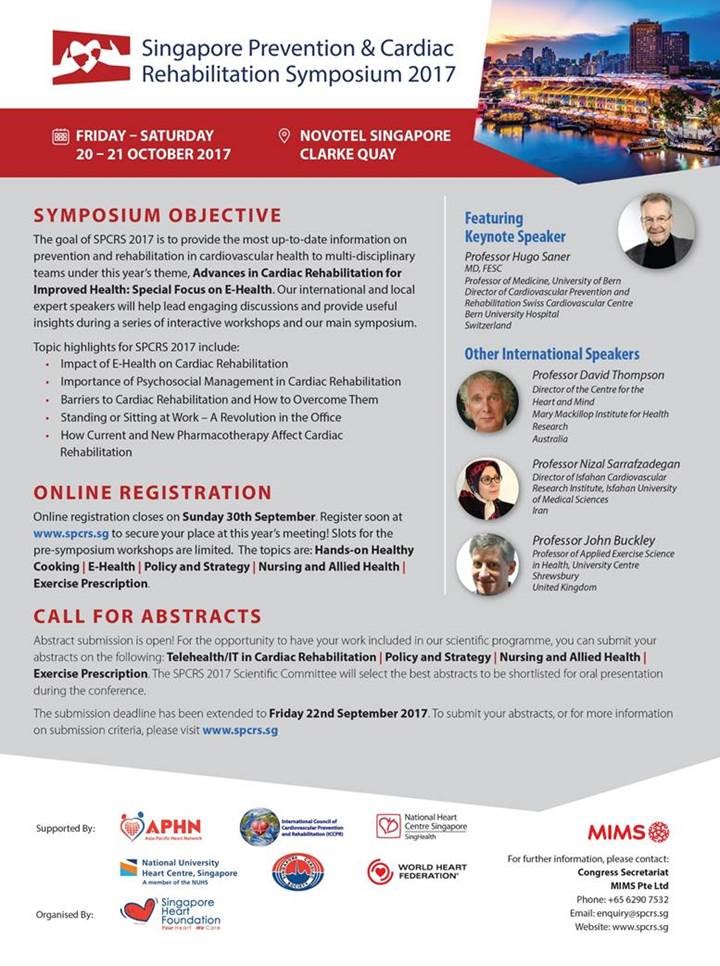 Visit www.spcrs.sg for more information.